Screens of Tomorrow brings together TV and film professionals from various fields (scriptwriters, producers, directors, broadcasters, agents, actors, CSR teams, etc.) who want to share their feedback and best practices and combine their thoughts to create a tool to accelerate the evolution of their industry and its stories.
This non-profit approach, initiated by Sparknews (environmental and social storytelling expert) and Get the Moon (film industry expert), was funded by industry stakeholders and several foundations. None of the participants had a private interest in this collaborative project, but all have found it to be of collective interest for their work and their teams.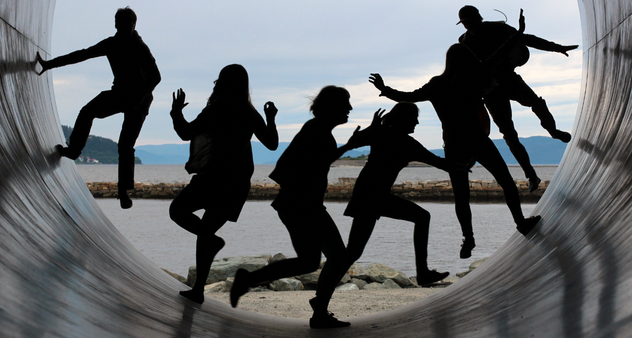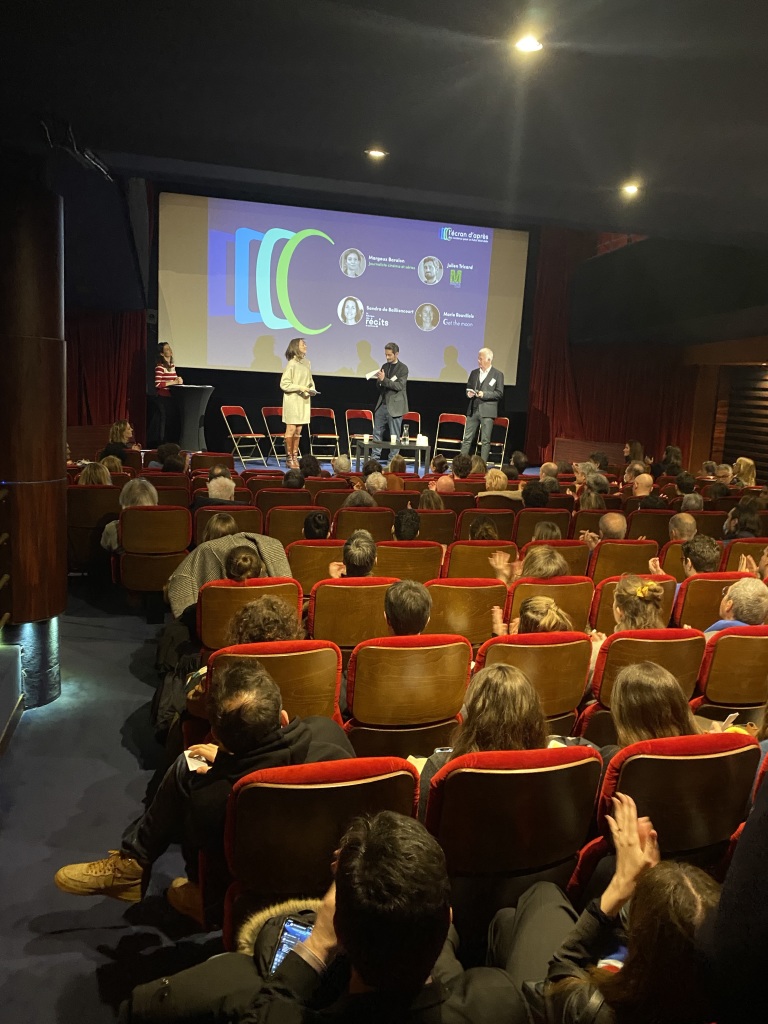 September 2021 – March 2022: Birth of the Collective
La fabrique des récits by Sparknews, Get the Moon, and Le Media Club Green are initiating a new approach by bringing together stakeholders in the audiovisual creative chain to reflect on how to better integrate social and environmental issues into fiction.
They conducted an inventory of the industry by talking to some fifty professionals (broadcasters, producers, authors, creative support institutions, CSR departments, etc.). Then they analysed existing tools and studies (Bechdel test, Planet test, Cinégalité study by Collectif 50/50, ADEME's report Des récits et des actes, etc.), as well as scientific and expert reports (IPCC, the UN's SDGs, ADEME's Scénarios 2050, etc.) to identify the main issues to be addressed.
On 31 March, they brought together more than 170 professionals for an event that included 3 round tables and highlighted the industry's commitment to the issue of narrative.
April – July 2022: Methodology and Collaborative Design Workshop
Following these exchanges, and in response to the enthusiasm generated by this approach, La fabrique des récits by Sparknews and Get the Moon developed an initial questionnaire. The questionnaire was submitted, debated, and rewritten before being tested during two collaborative workshops bringing together forty industry-leading professionals.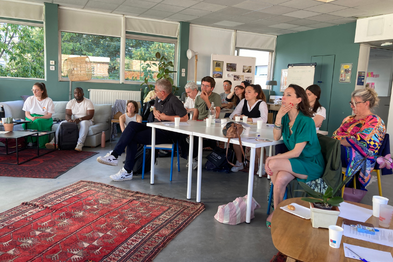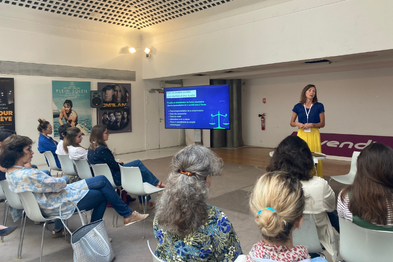 July – December 2022: Guide Finalisation and Implementation
A third version of the questionnaire was tested under real conditions for several weeks by scriptwriters and producers in order to refine and finalise the tool.
May 2023 – Lauch of the Guide in english at the Festival de Cannes
Launch of the international version of the guide L'écran d'après under the name Screens of tomorrow at the Festival de Cannes, during a round table labelled impACT by the Marché du Film in the presence of four inspiring European writing, production and distribution professionals. L'écran d'après joined the C.U.T! collective (United Cinema for Transition) and walked up the steps alongside professionals committed to the transition.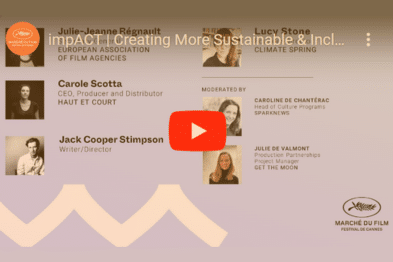 Our vision
The professionals in this collective are convinced that their industry has a role to play in the current environmental and social transition. The content shown on the screen has always played a part in raising awareness and creating reference points for our societies. By normalizing more sustainable and inclusive fictional content, they can change the general public's attitudes and behaviour. These professionals wanted to pool their thoughts and concerns to improve their industry as a whole. From the outset, this approach was intended to bring people together, from all the different trades and companies, so competition could give way to new models of collaboration.
This unprecedented collaborative work was guided by a positive and unifying approach to allow the questions raised by the tool to enrich the projects in front of and behind the camera without restricting creativity. It was also rooted in a desire to speak to as many people as possible through a non-dogmatic approach and while remaining accessible to all. From the outset, this constantly-evolving guide was designed to be an open source tool that everyone could make their own.
With the support of